Air Duct Cleaning for VRBO Properties, Airbnb, Vacation Rentals, and Dust Removal in Hollywood, FL
Having an Airbnb or vacation rental along the ocean in Hollywood, FL, means that you will need to regularly clean your home to keep it clean for all of the different guests that you will host. This cleaning should include an air duct cleaning for your VRBO rental as dirty air ducts can affect your guests' experiences and cost you a top-notch review. Contact our team at Air Quality Control Environmental today to learn how our air duct cleanings for vacation rentals can help you to maintain the best reviews in town.
Air Duct Cleaning for Airbnb Rentals in Hollywood, FL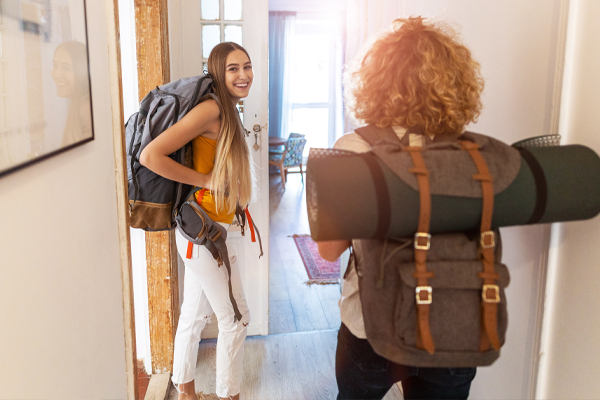 When you have our team come out and do an air duct cleaning for your Airbnb rental, we will perform our multi-step process to ensure that you end up with the best results. We always start with our 10-point assessment of your HVAC system, including performing inspections of your air handler, doing a moisture map, doing a thermal image inspection with a FLIR camera, and including a video inspection of your air ducts as well.
Based on all of these inspections, we can then have a baseline for your vacation rental home to determine the best options for your HVAC system. We have a number of specialized tools that will be used to get rid of all of the dust, dirt, pollen, mold, and other irritants that are in your air ducts. And with regular air duct cleanings, you will maintain that high level of cleanliness that you seek for your guests.
Contact Air Quality Control Environmental for Air Duct Cleaning, Air Purification, and Dust Removal Services in Hollywood, FL
If your vacation rental is along the oceanfront, you will easily have dust and dirt in your air ducts, and this gets blown around the whole rental house when your HVAC system is operating. Help yourself and your guests by having an air duct cleaning for your vacation rental. We can also install air purification devices in your HVAC system so that you can help maintain the clean ducts at your Hollywood, FL, rental. Contact our team at Air Quality Control Environmental today to learn more and schedule your air duct cleaning.
Founded in 1925, Hollywood, FL, grew rapidly in the 1950s and 1960s, and is now the 12th-largest city in Florida. After Joseph Young spent millions of dollars on the construction of the city, he was elected as the first mayor in 1925. This new town quickly became home to northerners known as "snowbirds", who fled the north during the summer and then escaped to the south during the winter to avoid the harsh weather.