Air Duct Cleaning Services, Dust Removal, Vent Cleaning, Air Purification and More by Air Quality Control in Weston, FL
Weston is a family-focused community that has become one of south Florida's most desirable places for both residential and commercial interests.  Air Quality Control Environmental has become the company Weston turns to for air duct cleaning, air purification, vent cleaning and dust removal services.  AQC delivers the services that make it easy for Weston to easily breathe clean, healthy air indoors.
Built along the edge of the Everglades, Weston is known for it's lush landscapes and distinctive neighborhoods.  Air Quality Control Environmental is known for achieving the same clean and healthy atmosphere inside homes and businesses throughout Weston.  By employing our proprietary processes using the latest technology, our skilled technicians improve indoor air quality with professional air duct cleaning, air purification, air quality control and vent cleaning services.
Our History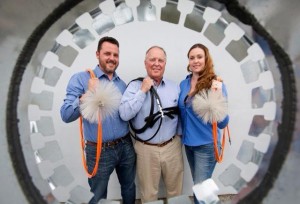 In 1991 started Air Quality Control Environmental on a foundation of quality service and ethical business practices. Today, his son Mike Dexter promotes the same business philosophy.  AQC employs more than 15 professional team members and operates a small fleet of company vehicles to serve clients throughout Weston and surrounding areas.  AQC has earned a reputation as South Florida's independent air quality authority by offering excellence in air duct cleaning, dryer duct cleaning, air quality control and air quality purification services to both commercial and residential clients.  Our patented technologies, years of experience and knowledge of ductwork and HVAC systems result in higher quality air in your home or business.
Our Directors
Kelly Dexter serves on the Board of Directors for South Florida Air Conditioning Association, as well as the NADCA Board of Ethics. The NADCA is a dedicated to maintaining higher performance and ethics standards throughout our industry.
Mike Dexter serves on the Technical Advisory Board of the NADCA. Mike also puts his years of experience to work in his service on the NADCA's education committee.
SERVICES:
RESIDENTIAL AND COMMERCIAL AIR DUCT CLEANING

Reduces dust build-up
Removes many harmful allergens, including possible carcinogenic fiberglass particles
Helps those with allergies and/or pulmonary concerns breathe easier
Improves the efficiency of your HVAC system
Reduce employee sick days with higher air quality
Keep delicate electronic equipment safe from dust and other contaminants

RESIDENTIAL AND COMMERCIAL AIR DUCT CLEANING

Eliminates one of the most common fire hazards
Reduce drying time
Increases the life of your dryer
Reduces energy expense

RESIDENTIAL AND COMMERCIAL AIR PURIFICATION

Reduces and/or eliminates:

Odors from smoke, cooking, pets and trash
Musty smells
Paint and chemical odors
Dust, particulates and allergens
Air Quality Control Environmental serves homeowners throughout Weston as well as businesses that include hospitals, schools, banks, restaurants, food packing plants, beverage plants, government facilities, high-rise buildings, manufacturing plants, telecommunications buildings and many others.
WESTON BREATHES EASIER WHEN THEY
CALL AIR QUALITY CONTROL ENVIRONMENTAL