Air Duct Cleaning Services, Dust Removal, Vent Cleaning, Air Purification and More by Air Quality Control in Highland Beach, FL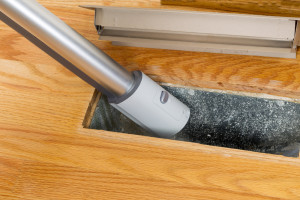 With a tree-lined stretch of Florida's popular state road A1A as its "main street", Highland Beach is a scenic southeastern Florida town.  Basked in healthy sunshine and fresh ocean air, Highland Beach trusts the professionals at Air Quality Control Environmental works to provide air duct cleaning, air purification and vent cleaning services that keep the indoor environment as fresh and healthy as the outdoors.
The population of Highland Beach doubles during the winter months when vacationers rush to embrace the healthy climate.  Air Quality Control Environmental is proud to serve both residential and commercial clients throughout Highland Beach and the surrounding southern Florida communities all year long.
Our History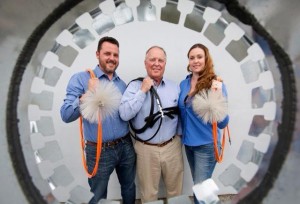 Owner Mike Dexter continues a legacy of integrity and professional service established in 1991 by his father, founder Al Dexter.  From humble beginnings to a company that employs over 15 dedicated individuals and maintains several company vehicles, Air Quality Control Environmental has become the company Highland Beach turns to for air duct cleaning, air quality control, dryer duct cleaning and air quality purification services.  Homeowners and commercial clients alike trust the patented technologies, experience and HVAC knowledge that AQC brings to every job.
Our Directors
Kelly Dexter proudly serves on the Board of Directors for South Florida Air Conditioning Association. Kelly passionately supports our industry as a member of the NADCA Board of Ethics, an agency dedicated to upholding the highest standards of ethics in serving the Highland Beach
Mike Dexter has years of practical experience and actively serves on the Technical Advisory Board of the NADCA. Mike's experiential knowledge serves him well as a member of the NADCA's education committee.
SERVICES:
RESIDENTIAL AND COMMERCIAL AIR DUCT CLEANING

Removes dust, allergens and possibly carcinogenic fiberglass particles from air ducts
Alleviates common symptoms associated with allergies and lung ailments
Enables HVAC systems to 'breathe' easier, thus improving efficiency
Helps maintain a healthy workforce by reducing employee sick days caused by allergies and other pulmonary concerns
Helps maintain a pristine environment suited to delicate electronic equipment

RESIDENTIAL AND COMMERCIAL DRYER DUCT CLEANING

Virtually eliminates one of the most common fire hazards
Increases the efficiency of the dryer
Increases overall life of the dryer
Reduces energy cost

RESIDENTIAL AND COMMERCIAL AIR PURIFICATION

Eliminates and/or reduces most odors, including:

Odors from smoke, cooking, pets and trash
Musty smells
Paint and other chemical odors
Removes most dust, particulates and allergens
Homeowners and businesses throughout Highland Beach and other southeastern Florida communities trust Air Quality Control Environmental with their duct cleaning, air purification and dryer vent cleaning needs.  Businesses we serve include hospitals, schools, banks, restaurants, food packing plants, beverage plants, government facilities, and high-rise buildings, manufacturing plants, telecommunications buildings and many others.
HIGHLAND BEACH BREATHES EASIER WHEN THEY
CALL AIR QUALITY CONTROL ENVIRONMENTAL