Air Duct Cleaning Services, Dust Removal, Vent Cleaning, Air Purification and More by Air Quality Control in Aventura, FL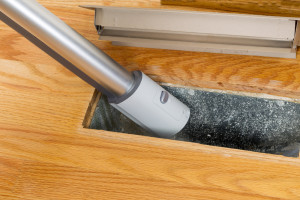 From the championship golf courses of Turnberry Isle to the luxury shopping opportunities at Aventura Mall, residents of Aventura appreciate the beauty, comfort and cleanliness of their community.  Air Quality Control Environmental helps residents and business owners alike enjoy the same pristine atmosphere indoors with air duct cleaning, air purification and vent cleaning services.
Aventura has established its niche as an enclave of tropical landscaping; a setting of healthy plants and trees amidst contemporary architecture.
The professionals of Air Quality Control Environmental enjoy promoting the same healthy environment indoors by helping homeowners and commercial clients maintain excellent air quality with services that include air purification, HVAC duct cleaning and vent cleaning services.
Our History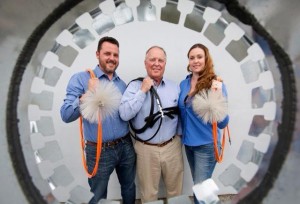 Founder Al Dexter built Air Quality Control Environmental on a foundation of integrity and quality services back in 1991 and that tradition of excellence is now carried on through his son, Mike Dexter.  AQC has grown from a one-man operation to a business that employs over 15 trained staff members and maintains a small fleet of company services vehicles to meet the air purification needs of Aventura and surrounding southeastern Florida communities.  Using our proprietary processes and advanced technologies, our techs make breathing easy indoors a way of life for residential and commercial clients throughout Aventura.
Our Directors
As an active member of the Board of Directors for South Florida Air Conditioning Association, Kelly Dexter works to maintain the standards and ethics of the NADCA. Kelly is a member of the NADCA Board of Ethics, a group who shares her conviction for promoting ethical business practices.
Mike Dexter is a valued member of the air purification provider industry, putting years of industry experience to work. Mike also serves as a member of the Technical Advisory Board of the NADCA as well as the NADCA's education committee.
SERVICES:
RESIDENTIAL AND COMMERCIAL AIR DUCT CLEANING

Eliminate allergens and potentially carcinogenic fiberglass particles
End runny noses and watery eyes caused by poor air quality
Improve the health of your employees, thus reducing down time
Keeps valuable electronic equipment free from dust
RESIDENTIAL AND COMMERCIAL DRYER DUCT CLEANING

Eliminate the real risk of vent fires
Increase the life of your dryer
Improve dryer performance and efficiency
Reduce energy consumption

RESIDENTIAL AND COMMERCIAL AIR PURIFICATION

Eliminates and/or reduces most odors, including:

Cooking, pets and trash
Musty smells
Fresh paint and other household and commercial odors
Removes most dust, particulates and allergens
Air Quality Control Environmental is honored that Aventura turns to us for their duct cleaning, air purification and dryer vent cleaning needs.  Our dedication to excellence is the reason for our success throughout the Aventura community.  Businesses we serve include schools, hospitals, restaurants, banks, food packing plants, beverage plants, government facilities, high-rise buildings, manufacturing plants, telecommunications buildings and many others.
AVENTURA BREATHES EASIER WHEN THEY
CALL AIR QUALITY CONTROL ENVIRONMENTAL