Air Duct Cleaning Services, Dust Removal, Vent Cleaning, Air Purification and More by Air Quality Control in Delray Beach, FL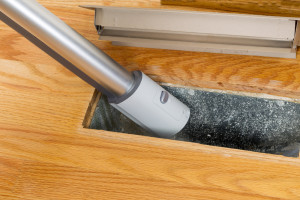 With two miles of pristine public beach front, Delray Beach is a haven for the health-conscious sun and fun crowd.  Air Quality Control Environmental feels right at home meeting the air duct cleaning, air purification and vent cleaning services.
Delray Beach boasts a variety of beautiful public parks that showcase the community's overall love of healthy living.  Air Quality Control Environmental shares their passion for healthy living and we're proud to provide the services that help Delray Beach residents and surrounding southern Florida communities enjoy clean, healthy air indoors.
Our History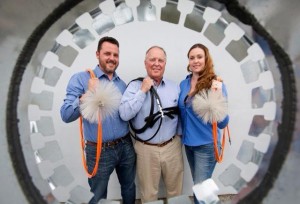 As owner of Air Quality Control Environmental, Mike Dexter continues a tradition of excellence begun in 1991 by his father and company founder Al Dexter. Al believed that delivering quality service with integrity was the way to earn the trust of Delray Beach home and business owners and the continued success of AQC is proof that he was right.  Today, Air Quality Control Environmental employs over 15 dedicated staff members and maintains a small fleet of vehicles in order to deliver world-class results in air duct cleaning and air quality purification.  Their professional techs are equally adept at dryer duct cleaning for both residential and commercial clients.  They bring the latest in patented technologies and hands-on experience to work for you.
Our Directors
Kelly Dexter serves on the Board of Directors for South Florida Air Conditioning Association. Kelly is also as a member of the NADCA Board of Ethics, an agency dedicated to upholding the highest standards of ethics in serving the Delray Beach   Kelly shares their passion for perfection!
Mike Dexter has years of industry experience. Mike serves on the Technical Advisory Board of the NADCA and is an active and respected member of the NADCA's education committee.
SERVICES:
RESIDENTIAL AND COMMERCIAL AIR DUCT CLEANING

Cleans dust, allergens and possibly carcinogenic fiberglass particles from air ducts
Eliminates allergens that cause runny nose, watery eyes, sneezing and coughing
Keeps employee absenteeism down by removing airborne allergens
Keeps delicate electronic equipment dust-free
RESIDENTIAL AND COMMERCIAL DRYER DUCT CLEANING

Safely eliminates dryer vent fire hazard
Increases the life cycle of your dryer
Improves dryer efficiency
Reduces energy usage

RESIDENTIAL AND COMMERCIAL AIR PURIFICATION

Eliminates and/or reduces most odors, including:

Odors from smoke, cooking, pets and trash
Musty smells
Paint and other chemical odors
Removes most dust, particulates and allergens
Air Quality Control Environmental is the name Delray Beach has come to rely upon for the very best in duct cleaning, air purification and dryer vent cleaning.  Homeowners know we provide courteous, professional service while businesses trust our business to treat their business with respect as we deliver superior results.  Businesses we serve include schools, hospitals, restaurants, banks, food packing plants, beverage plants, government facilities, high-rise buildings, manufacturing plants, telecommunications buildings and many others.
DELRAY BEACH BREATHES EASIER WHEN THEY
CALL AIR QUALITY CONTROL ENVIRONMENTAL