Residential UV Germicidal Lights, and HVAC UV Lights in Pompano Beach, Boca Raton, Palm Beach, Fort Lauderdale, Coral Springs FL, and the Surrounding Areas
Are HVAC UV lights really able to increase air quality in my home?
We hear this question a lot and understand why customers are asking since UV germicidal lights are neither common nor a traditional approach to purifying air. But in more recent months, UV germicidal lights are talked about more often throughout the media, and many homeowners are wondering if HVAC UV lights could benefit them. If that describes you, then ask yourself this. If your air were completely clean, would you ever need to clean your coils? Would you still be experiencing the affects of respiratory distress or allergies? What if you were told there was a solution that removed virus and germs from the air that is blowing through your system and the air already in your home? If that sounds good to you, then UV germicidal lights may be the home air purification solution you are looking for.
Request A QUOTE FOR HVAC SYSTEMS THAT REDUCE AIRBORNE GERMS & vIRUSES
HVAC UV Lights for Homes
UV lights installed in your HVAC system work to purify the air before it flows throughout your home. And, the added benefit is the right HVAC UV lights system kills and attacks the contaminants it encounters in the air throughout your home.
HALO-LED™ Whole Home In-Duct Air Purifier may be the solution you are looking for.
How UV Germicidal lights Work
Creates positive and negative ions to charge the air. This causes dust, pollen, and other particulates to bond together, so they are easier for your filter to catch.
Produces ionized hydro peroxide molecules to break down and destroy the contaminants in the air throughout your home.
Turns on and off with your system to save on energy and unit life.
Imagine an HVAC UV lights system that can continue to fight against viruses, germs, and microbes even when it is not on. A system that adds an extra layer of protection to fight anything that is brought into your home at any given time, even when your HVAC system is not on. Air Quality Control can install the HALO-LED Purifier immediately for homeowners throughout Fort Lauderdale, Coral Springs, Pompano Beach, Boca Raton, Palm Beach, FL, and the surrounding areas.
UV Germicidal Lights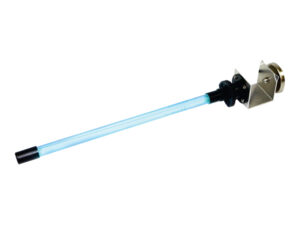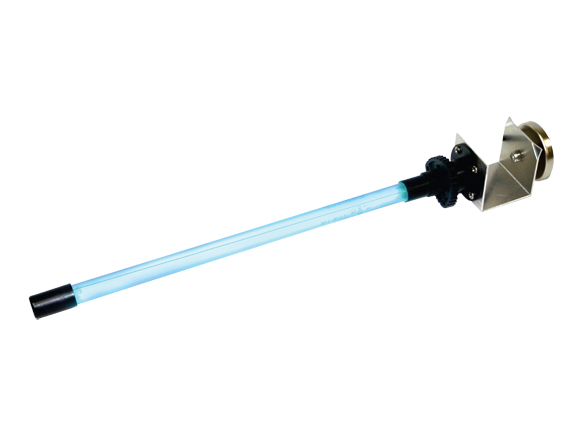 Air Purifier systems have dual functionality to give your family the boost it needs for top air quality control including cleaning and purifying air. So your new UV germicidal lights system is doing double duty and you'll feel the results. Reduced odors, attacking mold at the source and improved health.
The benefits of UV Germicidal lights are:
Lower probability of colds and flu
Reduced allergy symptoms
Neutralized VOCs for less irritated throat and lungs
Cleaner air for those with respiratory problems.
Air Quality Control is a proud certified provider of RGF products. The BLU QR® is undoubtedly the premier UV stick light technology and is far superior to anything offered in the industry today. It provides UV light disinfection and protection to the AC coil surfaces from bacteria, viruses, mold and mildew growth and odor.
Now is the time to install a new purifier with UV germicidal lights. Allergies are getting worse every year and viruses and colds are more harmful than ever. Make the space you eat, sleep, and relax the safest it can be to provide your family the health they need.
Provide a Safer Home Environment and Improve Air Quality Today