About Air Quality Control Environmental Inc: Air Duct Cleaning, Air Purifying Systems and more.
Air Quality Control Environmental is proud to be South Florida's independent air quality authority.
Started in the early 90's by Mike's father Al, Mike and Kelly Dexter now helm Air Quality Control in Coral Springs, which employs over 15 team members and numerous company service vehicles.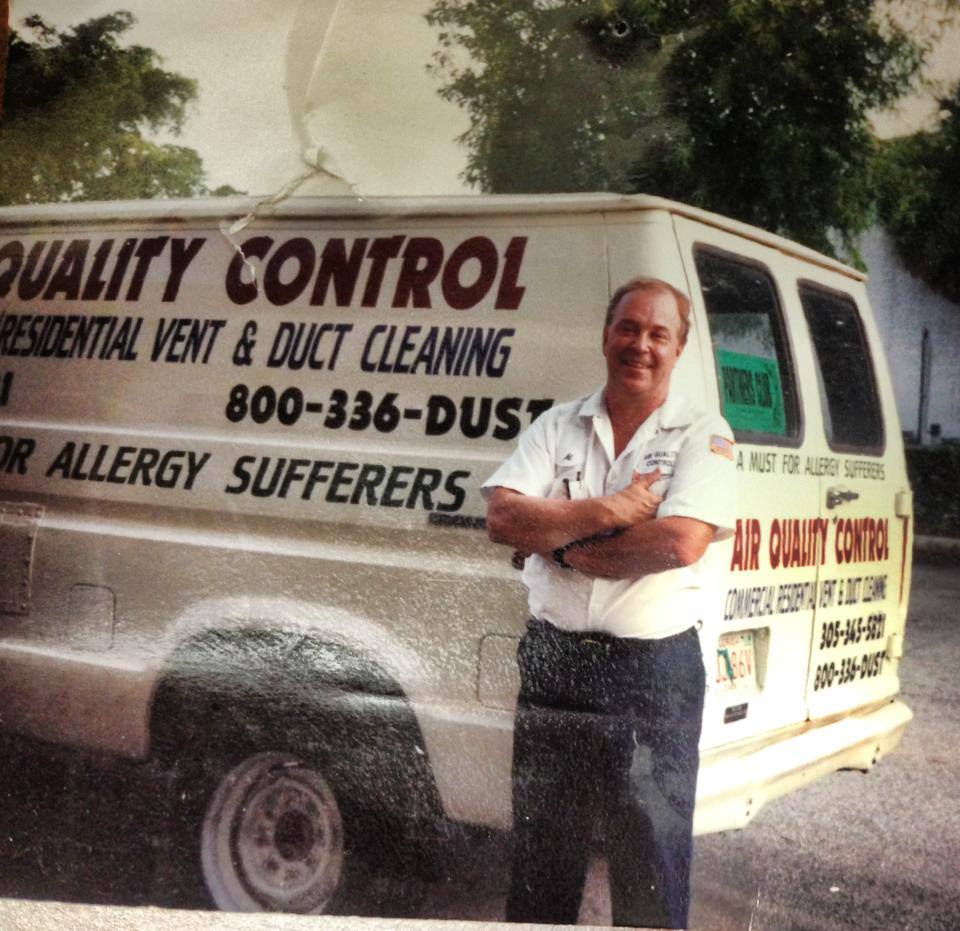 Since 1991, we have been providing area businesses and homeowners with excellent duct cleaning done professionally.
All of our expert service technicians have extensive knowledge of ductwork and HVAC systems, and are trained to use our patented technologies. We work to enhance the quality of the air in your home or business.
We know it can be intimidating to bring a new service professional into your home or business, especially for the first time. You're taking a gamble: "Will we be on time and deliver the product you're paying for?" "Will we do a good job and be respectful of your space?"
Meet the Directors:
Kelly Dexter
Serves as Vice President of the South Florida Air Conditioning Association (SFACA)

Chairs the National Air Duct Cleaners Association (NADCA) Annual Meeting Committee

Serves on the NADCA Board of Ethics

Serves on the Board of the Indoor Air Quality Association (IAQA), South Florida Chapter

Serves on the NADCA Membership Committee

Serves on the NADCA Fraud Task Force

Recently recognized as one of the 'top 30 individuals under the age of 40' in the air duct cleaning industry (the only woman to receive this honor)
Mike Dexter
National Air Duct Cleaners Association (NADCA) member since 1991

Serves on the NADCA Board of Directors as Secretary

Serves on NADCA's education committee

Serves on NADCA's Fall Technical Committee

Serves on the sub-committee for the NADCA White Paper on Energy Savings through HVAC Systems Cleaning

Certified Ventilation Inspector (CVI)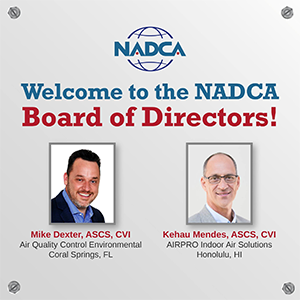 Avoid the Scams
Homeowners should beware of "blow-and-go" air duct cleaning companies.
These companies often charge a nominal fee and do a poor job of cleaning the heating and cooling system. These companies may also persuade a homeowner to pay for unneeded services with and/or without their permission.
Homeowners are told they have mold and other toxic substances in their HVAC systems – claims which are most likely false and used merely to extort money. Coupons and flyers advertising rock bottom prices on "whole house air duct cleaning" and "HVAC mold and soot removal" arrive in the mail daily for some households. If you have knowledge of a practicing "blow-and-go" air duct cleaner, contact your local Better Business Bureau to report the company.
Beware of air duct cleaning companies who claim to be NADCA members, but are not. Unfortunately, there are air duct cleaning companies that illegally use the NADCA logo or claim to be NADCA members when they are not. The best way to ensure that the company you hire is indeed a NADCA member.