Dust Removal and Post Construction Clean Up in Parkland, FL, Heron Bay, Cascata at Miralago, and Surrounding Communities
Parkland is a great place to live – great homes, great schools, community events, parks, and more. And it seems the secret is out. Construction is happening all over Parkland, not just homes but buildings too. New shops, restaurants, offices, gyms, and more. The neighborhoods are growing and the community that supports the residences is too. While all of this new construction is great for the city and community, there is one drawback – construction dust.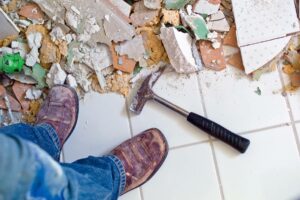 Dust removal is hard enough but when it is coming in daily, dust can compound, and you are breathing it more and more. You may have noticed the buildup you are experiencing from the excessive dust within your home or building. The dust comes in a number of different ways – clothes, packages, pets, shoes, and more. Think about when you come home and find a package on your doorstep with visual dust. Or, the tops of your shoes look dustier than they should. This could all mean dust that is getting into your HVAC system and being recirculated.
The best way to tackle post construction clean up is the Triangle Effect:
Clean the ducts
Clean the air
Clean the surfaces
Construction dust removal by dry wiping surfaces is not the most effective method. Dry dusting doesn't thoroughly clean the dust brought in daily or that falls into hard-to-reach areas. Dust left on these surfaces will continue to circulate around the house and resettle after each dry dusting. Wet wiping removes the dust to break that cycle. Proper post construction cleaning should incorporate wet wiping techniques for all surfaces, including in the areas you don't see.
Construction Dust Clean Up in Parkland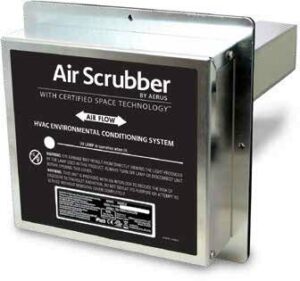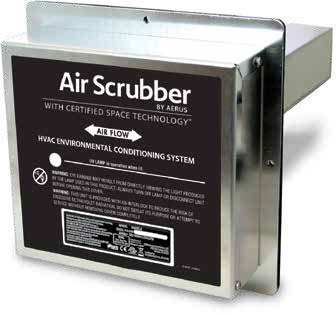 Dust on surfaces is only one aspect. Harder still is eliminating the dust from the air and the air ducts. The solution is air duct cleaning and installing Air Scrubbers that work for construction dust clean up and post construction clean up. Air Scrubbers are one of the most advanced systems that work to clean your air of contaminants while also removing dust and dirt. An Air Scrubber can be directly attached to the HVAC system in your Parkland home or building to instantly start the process of construction dust clean up while at the same time, cleaning your air of pollutants and contaminants.
Air Scrubbers work for dust removal by attaching directly to your HVAC system to remove:
Surface contaminants
Air pollution
VOCs
Pet dander
Odors
Dust
The end result is a cleaner, safer indoor environment complete with post construction clean up, even if you aren't the one that experienced the construction, just the dust! Call Air Quality Control Environmental to get started on the process of an air scrubber installation or residential or commercial air duct cleaning for your Parkland location.
Post Construction Clean Up in Parkland, FL
Parkland has worked hard to keep the "park" like the feeling it is known for. In fact, the city's infamous zoning laws didn't even allow stores or traffic lights until the mid-1990s. It was during this time and the 2000's that many large, planned communities started being built sending the population from 3,500 in 1990 to 13,800 in 2000, and onto 24,000 in 2010.