Air Duct Cleaning Services, Dust Removal, Vent Cleaning, Air Purification and More by Air Quality Control in Sunny Isles Beach, FL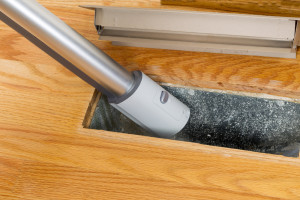 Known as Florida's Riviera, Sunny Isles Beach is a beautiful seaside community with an international mix of residents who appreciate scenic beauty.  Air Quality Control Environmental is proud to share Sunny Isle's love of pristinely maintained environments.  We do our part by providing air duct cleaning, air purification and vent cleaning services that keep life indoors just as clean and healthy.
From the retro 50's motels to the luxury apartment towers, beautiful homes and thriving businesses throughout Sunny Isles, this Miami seaside community turns to the professionals at Air Quality Control Environmental to maintain healthy indoor air quality with air purification and duct cleaning services that let residents and business owners breathe easier.
Our History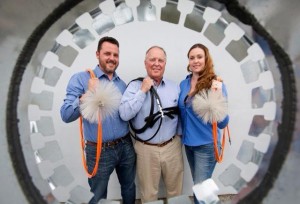 Since founder Al Dexter first started serving Sunny Isles Beach clients back in 1991, Air Quality Control Environmental has continued to grow.  Today, under Al's son Mike Dexter's direction, AQC continues to deliver the very best in comprehensive air duct cleaning, vent cleaning air quality control and dust removal services, employing over 15 skilled staff.  Our small fleet of service vehicles is well stocked and ready to meet your air quality needs.  Our courteous and professional technicians provide expert service that lets you, your family and your employees breathe easier.  Residential or commercial, HVAC duct cleaning or dryer vent cleaning, AQC applies the latest in technology and proprietary processes to deliver amazing results.
Our Directors
As an active member of the Board of Directors for South Florida Air Conditioning Association, Kelly Dexter is dedicated to maintaining the standards and ethics established by the NADCA. That's why Kelly is also a member of the NADCA Board of Ethics, a group who shares her passion for excellence.
With years of practical industry experience, Mike Dexter is a respected member of the air purification provider industry. Mike currently serves as a member of the Technical Advisory Board of the NADCA and is a respected member of the NADCA's education committee.
SERVICES:
RESIDENTIAL AND COMMERCIAL AIR DUCT CLEANING

Reduce harmful allergens and possibly carcinogenic fiberglass particles
Helps clear up runny noses, watery eyes and other allergy symptoms
Reduce lost labor due to employee sick time
Keeps valuable electronic equipment free from dust

RESIDENTIAL AND COMMERCIAL DRYER DUCT CLEANING

Keep your family and/or business safe from dryer vent fires
Increase the life of your dryer
Dry items faster with improved dryer performance
Reduce energy consumption

RESIDENTIAL AND COMMERCIAL AIR PURIFICATION

Eliminates and/or reduces most odors, including:

Cooking, pets and trash
Musty smells
Fresh paint and other household and commercial odors
Removes most dust, particulates and allergens
Sunny Isles Beach trusts Air Quality Control Environmental with their duct cleaning, air purification and dryer vent cleaning needs.  Our courteous, professional service has earned AQC a stellar reputation throughout the Sunny Isles Beach community.  Businesses we serve include schools, hospitals, restaurants, banks, food packing plants, beverage plants, government facilities, high-rise buildings, manufacturing plants, telecommunications buildings and many others.
SUNNY ISLES BEACH BREATHES EASIER WHEN THEY
CALL AIR QUALITY CONTROL ENVIRONMENTAL