Home Air Ventilation and Air Duct Inspections
Wasted Energy is Wasted Money
What if we could help you save money on costly energy bills and improve the indoor air quality of your home? We can!
At Air Quality Control Environmental, we are licensed, insured, and equipped with the technology needed to conduct in-depth and accurate home air ventilation inspections. With over 30 years of experience, our professionals offer a thorough 10 point inspection, including thermal imaging, moisture mapping, and more, we identify issues with your HVAC ductwork and create a realistic plan to improve your home's air quality.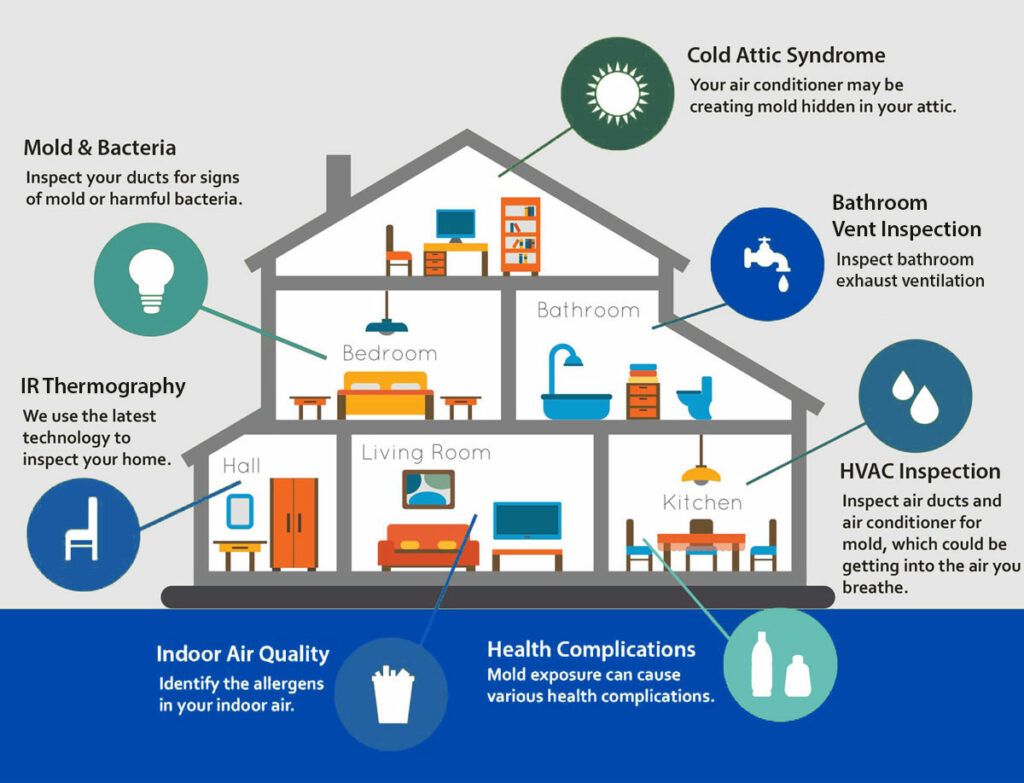 Unseen Problems Hiding in Your Home
Do you know if your ducts have issues with any of the following?
Mold
Leaky Ducts
Sweaty Ducts
Cold Attic Syndrome
No issues at all!
You may or may not need air duct cleaning services. An inspection will identify present and potential issues so that you may make an informed decision for your specific situation. Air Quality Control Environmental offers a 10-point home air duct inspection for $89.99, and the cost goes down to $0 if you opt for air duct cleaning services.
Inspect first before it costs you more money!
10-Point Home Air Duct Inspections in Palm Beach
When our licensed experts conduct home air duct inspections, they leave no stone unturned, inspecting 10 specific points to ensure thorough inspections.
Our 10-point assessment covers all areas of your home:
Request More Information
If you are concerned about air duct mold, leaky ducts, indoor airborne allergens, cold attic syndrome, or other air duct related issues, give us a call.
At Air Quality Control Environmental, we have extremely high reviews from multiple independent rating sites for all of our air quality control services we provide throughout Fort Lauderdale, Coral Springs, Pompano Beach, Boca Raton, Palm Beach, FL, and the surrounding areas.