Residential Air Purification in Boca Raton, Coral Springs, Fort Lauderdale, Palm Beach, Parkland, Pompano Beach FL
Air Quality Control Environmental can install an air purification system for your needs.
Portable units
Are available for short term rental periods, assisting in removing odors and neutralizing the air, as well as a permanently installed REME filtration system.

Permanent Installation
There are great benefits of installing a REME-LED™ Air Purification system into the HVAC Air Handler.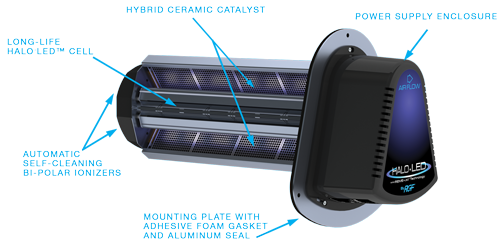 Keeping clean air in your home with RGF Air Purification
Air Purifiers help in reducing or eliminating the following:
Odors from Smoke, Cooking, Pets and Trash

Musty smells

Paint and Chemical odors

Dust & Particulates
The HALO-LED™ is the industry's first LED in-duct, whole home air purification system that is both mercury free and zero ozone compliant. The HALO-LED™ proactively treats every cubic inch of air conditioned space, reducing airborne and surface contaminants and pollutants through bi-polar ionization and revolutionary, patent pending, REME-LED™ technology. Reflective Electro Magnetic Energy (REME) utilizes an electromagnetic energy cell to create ionized hydro-peroxides, a human-friendly oxidized plasma made from oxygen and humidity – something we have plenty of in South Florida!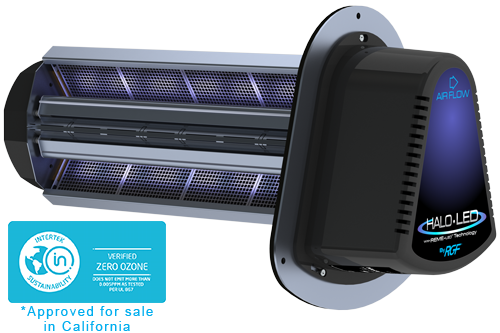 Air purifying systems reduce odors and kill airborne germs without the need for air to travel through the ductwork. When your system fan blows air, it carries the purifying power of natural oxidizers out into the conditioned space. They attack mold at the source, reducing the odors in your home.
Call us today or click here to contact us so we can help you breathe cleaner.

For Duct Cleaning & Air Purification Services in South Florida, contact us today.