Home Air Ventilation and Air Duct Inspections in Coral Springs
At Air Quality Control Environmental, Inc., we provide home air ventilation inspections in Coral Springs, FL. We are licensed and insured and have over 30 years of experience. Our friendly technicians are professional and will help residents find any possible issues.
Home Air Duct Inspections in Coral Springs, FL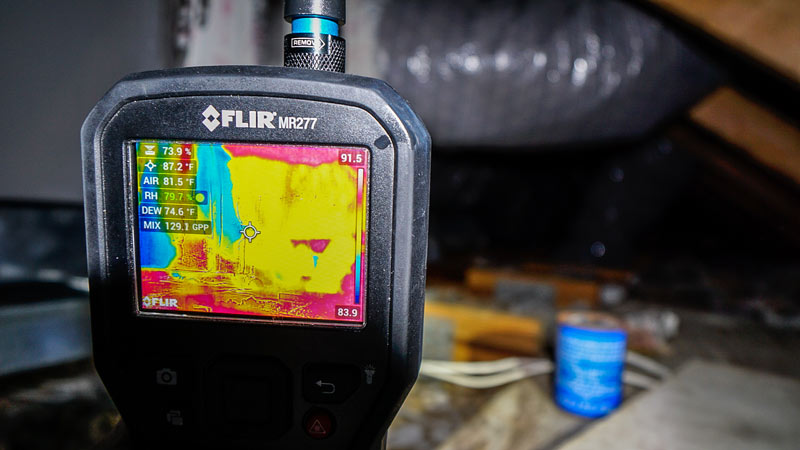 It is best to have an air ventilation system inspection to identify any problems correctly. In addition, having your system regularly inspected will help prevent any severe damage to your air ducts or other issues involving your air conditioning or heating system.
Home air ventilation inspections involve checking the HVAC system in your home and ensuring everything is in working order. It is beneficial for property owners to have these inspections to ensure the health and safety of the people in the building or home. Additionally, the earlier the technicians find the issue, the more money you can save.
The home inspector will:
Check for humidity or temperature issues
Replace filters if needed
Check for any unusual vibrations or noises involving the air ducts
Test for air leaks
Inspect vents for blockages
The inspection will vary depending on the type of property you have. However, our technicians will give you a seamless experience. They can perform video duct inspections, read thermal imaging, and create moisture mapping to ensure every inch of your ventilation system gets the care it needs.
Home Air Ventilation and Air Quality Control for Coral Springs Homes
Without inspections, issues hidden in your property may continue to go unnoticed and cause you to spend more money. Some hidden problems could be mold, condensation, and more. The inspection may also include checking the carbon dioxide levels in your home and if your water heater is leaking other gas.
Our home air duct inspections include checking:
Air handler cabinet
Dryer vents
Cold air returns
Blower housing, wheel, and assembly
It's best to hire professionals to get the proper inspection you need. Our experienced workers will have the necessary tools and knowledge to see what needs fixing.
Coral Springs, FL, is home to the Florida Panthers NHL team. The city holds several festivals, including "Fiesta Coral Springs." In addition, it also is the location where the Guinness World Record for "Largest Hamburger and Milkshake" was recorded.
Contact Air Quality Control Environmental, Inc. in Coral Springs, FL, to schedule a service for all of your air quality and home ventilation needs.