Air Duct Replacement and Air Duct Installation in Parkland, Florida
Living in Florida means adjusting to a hot environment. And you may think this includes your air conditioner constantly running in the hotter months. However, we're here to tell you that the reason behind air conditioning inefficiency can be the issues with your air duct installation. No matter how well your air conditioning unit operates, your entire system relies on the air ducts to transfer the air. This means all cracks, fissures, or other comprised areas could be ruining the operating function of your entire system.
If you notice any of these issues, it's time to call us to inspect your air duct installation.
Uneven cooling throughout your home or building
Musty or mildew smell
Constant running of air conditioner
Noticeable water leaks on the ceiling
Respiratory distress
Discoloration around vents
And more. While you're going to notice some of the issues above, an inspection will be the best way to find out if you need an air duct replacement. Some air duct installation systems may be able to be repaired, but if you have an older system in your Parkland home or commercial building, you might want to explore an air duct replacement option.
Air Duct Replacement for Parkland Homes and Businesses
Cracked and compromised air ducts are costing you money. Not only is cooled air going out, but warm air is coming in and getting pushed throughout your home or building once the handler is on. This can result in areas and rooms further away from the air conditioner unit feeling like they never truly are cooled to the temperature you set on the thermostat.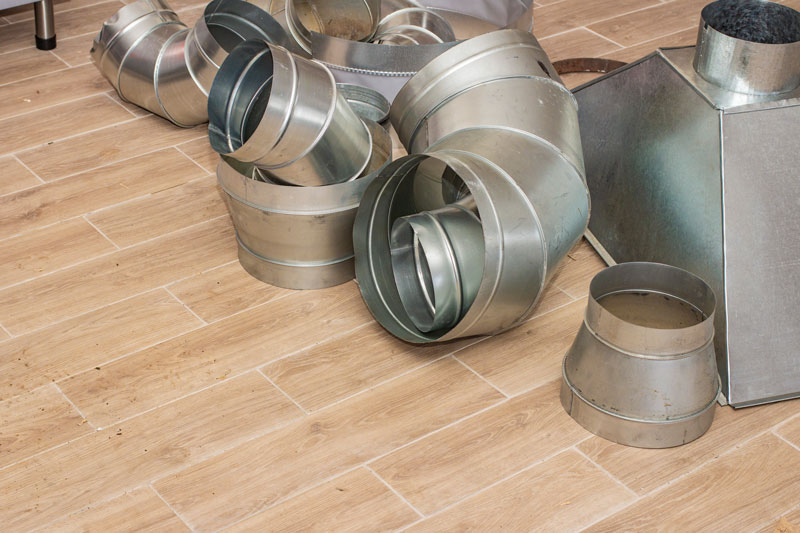 However, once you do have an air duct installation, you'll notice an immediate improvement, including:
Increased energy efficiency resulting in energy savings
Consistent temperatures in all rooms
Cleaner air without leaks
Extended air conditioner life
So if you're noticing any of the issues in the first list, call us to schedule your free air duct inspection. We're located right nearby in Coral Springs and have been serving the Parkland area since 1991. We look forward to helping you with your air duct replacement and giving you the best operating function for your whole system.
Air Duct Installation in Parkland, FL

Parkland is one of the fastest-growing areas in all of South Florida. The population was just 3,500 in 1990 but is now estimated at 34,000. The desire for good schools, convenient homes, and a great community created massive growth in the '00s and '10s in the way of many planned communities.