Air Duct Cleaning for Vacation Rentals, VRBO Properties, Airbnb, and Dust Removal in Miami, FL
There are plenty of people that want to experience Miami, FL, which is why there are so many different vacation rentals in and around the city. But this means that there is also a lot of cleaning going on between all of these guests that come and stay, and it is important to include dust removal in the plan. This is why our team at Air Quality Control Environmental recommend air duct cleaning for vacation rentals and perform them on a daily basis. If you want to ensure that you will continue to get the 5-star reviews that you desire, contact us today to schedule your air duct cleaning for VRBO rentals.
Air Duct Cleaning for Airbnb Rentals in Miami, FL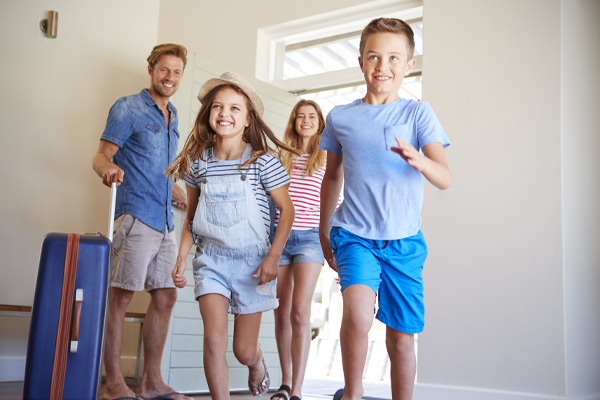 Why would you need to have an air duct cleaning for your Airbnb rental? The fact is that when you have guests stay at your rental home, they can bring in all manner of air-borne irritants, including pet dander and hair, ashes from cigarettes or cigars, plus dust, pollen, and other contaminants. These end up staying in your home after they leave, and with the circulation of your HVAC system, they will get spread throughout your home.
By having an air duct cleaning for your vacation rental, you are eliminating all of these different particulates from the indoor air, dramatically improving the quality of the air being breathed by all of your guests. Regular air duct cleanings for your Airbnb will keep your guests breathing easy and enjoying their time at your rental.
Contact Air Quality Control Environmental for Air Duct Cleaning, Air Purification, and Dust Removal Services in Miami, FL
Once you have an air duct cleaning for your vacation rental, we can help to keep your air ducts cleaned for longer with our air purification devices that quickly and easily install in your HVAC system ductwork. This will help with dust removal as well as control various odors including smoke and other negative odors that no one wants to smell when they are on vacation in Miami, FL. Call Air Quality Control Environmental today for your air duct cleaning.
Miami is also a major tourism hub for international visitors, ranking second in the country after New York City. Miami has sometimes been called the "Gateway to Latin America" because of the magnitude of its commercial and cultural ties to the region. Julia Tuttle, a local citrus grower and a wealthy Cleveland native, was the original owner of the land upon which the city was built.