Do you have HVAC systems at home? Everybody these days invests in good quality HVAC systems in order to enjoy a more comfortable experience in their homes or offices. But you must understand that if you want these HVAC systems to function properly for a long time, you have to also take care of your air ducts and dryer vents. That is why you need to hire a vent cleaning service immediately. We, at Air Quality Control Environmental, Inc., can be the right choice for you. We are one of the most established and reliable companies which have been in this business for more than 30 years now. We can provide you with a wide variety of services, starting from air duct cleaning, dryer vent cleaning, and air filter services to even odor removal and this infection services. We are known for our great variety of services under the same roof along with our highly efficient and good quality services. So, if you belong to areas such as Delray Beach, Deerfield Beach, Hallandale, Miami Beach, Sunrise, FL, or Weston, then you can opt for us.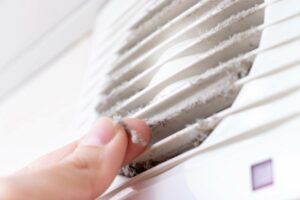 Here, we have put together a few questions to ask a company offering you vent cleaning services. Take a look.
Do you have the right kind of professionals to carry out such cleaning?
You must understand that the vent cleaning process will be slightly complicated and will require proper skills and knowledge. You should hire A company which has the right kind of professionals to carry out such cleaning services. That is why you must ask the company if they have skilled and expert professionals for such vent cleaning services.
What are your charges?
You have to consider your budget while choosing the right vent cleaning services. You need to ask the company if they can help you with estimated rates so that you can choose the company which is most affordable for you. Try to take these quotes and compare these with others and choose the one that seems perfect for you.
And after getting these answers, if you're planning to hire us, contact us today.