Have you recently done construction in your residential or commercial area? There are various kinds of construction requirements that one might face in their lives. But you must always ensure that you carry out a post-construction cleanup service after the work is done. Otherwise, the dust and other debris stat are left after the construction can cause various kinds of diseases and infections. You should lookout for a professional company which can help you with such services. We, at Air Quality Control Environmental, Inc., can be the right choice for you. We are one of the most established and reliable companies which have been in this business for more than 30 years now. We can provide you with a wide variety of services, right from air duct cleaning, air duct sealing, and dryer vent cleaning to even odor removal, disinfection services, and so on. We are known for our highly efficient and dedicated professionals who can carry out such services along with our customer-oriented approach. So, if you are based in areas like Boca Raton, Sunrise, Fort Lauderdale, Coral Springs,  or Parkland, then you can opt for us.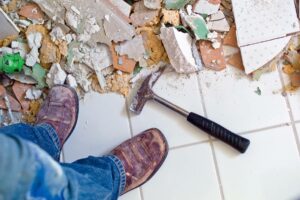 Here, we have put together a few things to know about the post-construction cleanup service before hiring. Take a look.
You must always inquire about the experience of the company before hiring them for a post-construction cleanup. You need to ensure that the company knows how to carry out the cleanup service or what sort of challenges that they might face while doing the cleanup so that they are better prepared for a good service. And this can only be understood when you have years of experience.
Another thing that you must keep in mind is the sort of reputation they have. You must check the kind of reviews or ratings they have been getting from their former clients. Along will give you an idea of the sort of standing they have, this will also help you understand the kind of service you can expect from them.
So, if you are thinking of choosing us, contact us today.