Have the walls of your air conditioning unit been contaminated with dust, allergens, and other debris? Since 1991, Air Quality Control Environmental Inc. has been offering professional solutions to homeowners and business owners alike. Our technicians have the experience, expertise, and extensive knowledge to handle any kind of ductwork issue, marine odor removal procedure, or other problems in your HVAC systems. We are proud to be a certified member of the National Air Duct Cleaners Association (NADCA). The people of Fort Lauderdale, Miami, and West Palm Beach are quite satisfied with our services as our experts are trained to use our patented technologies which increases the efficiency of your unit and also enhances the quality of your indoor air.
Below we have mentioned a few relevant questions you should ask your cleaning company. Take a look.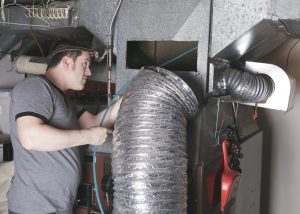 What are antimicrobial chemicals and how are they used?
These are chemicals that are used on the interior surface of the air ducts to clean any microbial contamination. The system on which these are used should be thoroughly cleaned before applying this chemical. Also, the antimicrobial chemicals should be registered with the U.S. Environmental Protection Agency specifically for use in HVAC systems.
What kind of equipment is best for cleaning?
There are basically two types of vacuum collection devices, one which is mounted on trucks and trailers, and the other is a portable unit. While the former is more powerful, the latter is easier to use as one can move around with it. Thus, it can be placed closer to the ductwork while cleaning the contamination. NADCA approves of both types of vacuum collection devices to use for cleaning and odor removal.
So, if you have any other queries regarding marine odor removal in your HVAC systems, you can get in touch with our experts on 954-345-5821.