Nowadays, it has become impossible to survive without HVAC machines. The weather gets so unpredictable these days that you need an external heating or cooling system to survive. Whether you are working or resting, it is difficult to do without heating and cooling machines. But simply having these heating and cooling systems will not help as you will also have to maintain these. Or else, these will stop functioning. That is why you need to have HVAC maintenance services.  We, at Air Quality Control Environmental, INC., can be the right choice for you.  we are one of the most reliable and experienced companies with more than 30 years in this business. We can provide you with all kinds of services for your HVAC machines and more. Starting from HVAC cleaning, air duct cleaning, and air duct sealing services to even dryer vent cleaning, and air quality purification services, we can help you with everything. We are known for our state-of-the-art technology which enables us to provide you with such efficient cleaning along with our commitment and dedication to all our clients. So, if you are based in areas like Fort Lauderdale, Parkland, Boca Raton, Deerfield Beach, Sunrise, or Boynton Beach, then you can opt for us.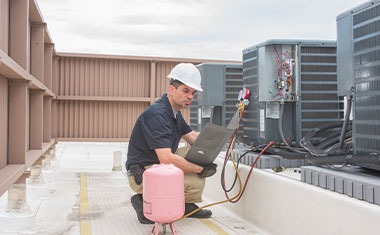 Here, we have put together a few things to know about your HVAC maintenance services. Take a look.
Experience
one of the most important and useful information that you should gather about your company will be their experience in this business. Experience shows credibility. You will be able to trust the company more if you know that they have been in this business, providing such services for a number of years now.
The next thing that you should know is the reputation the company has in the market. You need to inquire about the sort of feedback they have been getting from their clients. Check their reviews and ratings to know more about their standing in the market.
So, if you are interested in hiring us for your HVAC maintenance, contact us today.