Choosing not to clean your ductwork can result in health issues, unclean rooms and surfaces, and excessive energy bills for you and your home. When dust and pollutants accumulate in your ductwork, they filter into your home's interior and accumulate on surfaces and that is why HVAC maintenance is essential for the clean air to pass. As debris accumulates inside your HVAC system, its efficiency declines, making it more difficult to maintain a pleasant indoor temperature.
Air Quality Control Environmental Inc., takes pride in helping our customers restore a healthy, clean environment in their homes. Our thorough air duct and dryer vent cleaning services, as well as our air filtration systems, are reasonably priced and warranted. We arrive at your home with the gear necessary to clean any type of duct system, including cable drives, air sweeps, whips, HEPA filtered vacuums, and brush systems. We clean the main trunk line, sterilize all the register grills, and end with a bacteria-killing treatment after opening and meticulously cleaning each supply and return. Before we begin, we establish all of our fees upfront.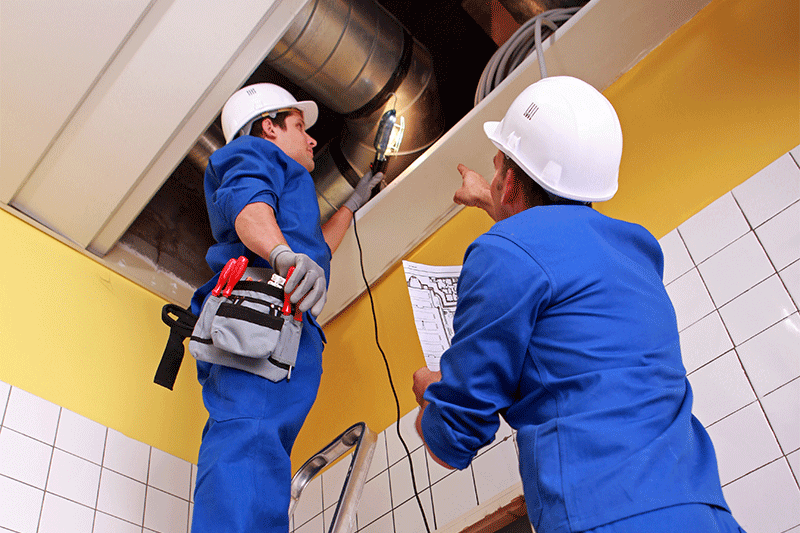 When Should You Service Your Air Conditioner?
Your home air conditioning system should be serviced at least once a year, according to industry standards. It's the same with your heating system. While routine check and cleaning are always a good idea throughout the year, to ensure your system is functioning well, a yearly air conditioner service appointment is always required.
Spring is the greatest time of year to schedule air conditioner maintenance. There are several reasons for this, which we'll go over in greater detail later, but one of the most important is that you want to get your heating and cooling systems ready before the months when you'll need them the most.
If you are from Fort Lauderdale, Parkland, Boca Raton, Deerfield Beach, Sunrise, and Boynton Beach can call us at this number 855-355-3878 for HVAC services.