Over time, and with continuous usage, it is very common for air conditioning systems to collect dust particles, debris, pollens, and other allergens. This is why professionals always advise scheduling regular HVAC cleaning sessions. Air Quality Control Environmental Inc. Is here with various kinds of air conditioning services. Our well-trained technicians are totally dedicated to providing top-notch service to our customers. They make sure that when the cleaning services are completed, they will leave the house in the original clean condition as it was earlier, they started their job. The people of Sunrise, Boca Raton, Deerfield Beach, Boynton Beach, Parkland, and Fort Lauderdale trust our services as they know we maintain general liability insurance and are certified by NADCA.
Below we have mentioned 2 main questions you must ask your HVAC cleaning company. Take a look.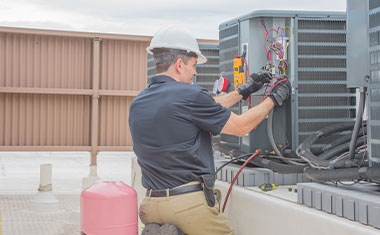 Are there any health benefits from HVAC cleaning?
On regular cleaning of your unit's duct works it has been found that a variety of contaminants like bacteria, Mold, fungi, and video of dust and allergens accumulate within the ducts of your system which can cause adverse effects on your health. Hence regular cleaning of your HV AC units do you come along with many health benefits by improving your indoor air quality.
How often should the systems be cleaned?
The frequency of cleaning your HVAC units depends on various factors and it changes from system to system. If you have regular smokers in your household or a lot of pets, then you need to clean your duct works more often than others. Also, if you have undergone a renovation project in your house, it is always beneficial to clean the duct works after the renovations and remodeling are completed.
So, if you have any other query regarding the cleaning of HVAC ductwork systems, you can get in touch with us.