Home Air Ventilation and Air Duct Inspections in Palm Beach, Florida
Wasted Energy is Wasted Money
What if we could help you save money on costly energy bills and improve the indoor air quality of your Palm Beach home? We can!
Are there Unseen Problems Hiding in Your Home?
Mold
Leaky Ducts
Sweaty Ducts
Cold Attic Syndrome
No issues at all!
You may or may not need air duct cleaning services. An inspection will identify present and potential issues so that you may make an informed decision for your specific situation. Air Quality Control Environmental offers a 10-point home air duct inspection for $89.99, and the cost goes down to $0 if you opt for air duct cleaning services.
Inspect first before it costs you more money!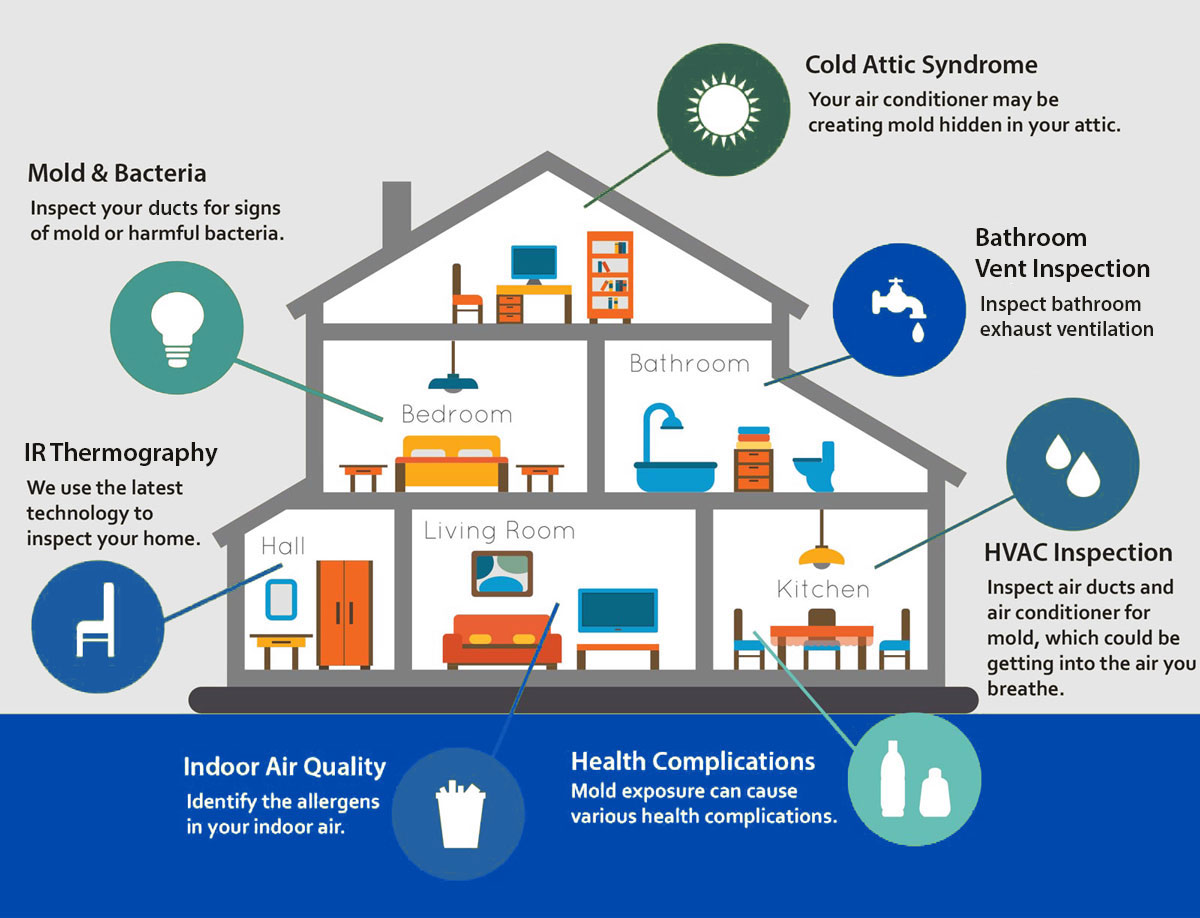 10-Point Home Air Duct Inspections in Palm Beach
When our licensed experts conduct home air duct inspections, they leave no stone unturned, inspecting 10 specific points to ensure thorough inspections.
Identify Energy Inefficiency with a 10 Point Air Duct Inspection
Home Air Ventilation Inspections for Palm Beach, FL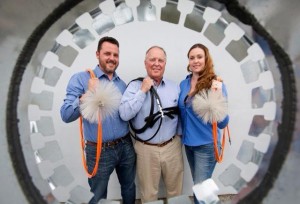 While Palm Beach, Florida is a fantastic place to live, residents of the area are often victim to high levels of humidity that can compromise indoor air quality and the efficiency of HVAC units. Conducting yearly home air duct inspections for your Palm Beach home is the best way to ensure that your unit is functioning properly and that you and your household are breathing clean air.
Through home air duct inspections, we help Palm Beach, Florida homeowners improve the efficiency of their homes. With a team of certified, highly skilled, and passionate professionals in our corner, we execute home air ventilation inspections with minimal interruption to your home/routine.
Studies show that indoor air quality is two to five times more polluted than outdoor air. That's a big difference–and we're here to help! Through regular home air duct inspections for your Palm Beach home, we can identify weaknesses in your HVAC unit and offer realistic solutions to clean your ductwork and improve your overall air quality. Not sure if your home requires a home air ventilation inspection? Here are some signs that it's time to schedule an inspection:
You notice an unexplainable drop in the efficiency of your HVAC unit.
Your home is older than 15 years.
You're experiencing uneven cooling/heating throughout your Palm Beach home.
You can see noticeable build-up of dirt, dust, and debris in your home.
Whether you just moved in, or it has been a while since your last home air duct inspection, we're here for you! Contact us today to schedule your home air duct/vent inspection!
Palm Beach, Florida
Palm Beach is a small island town in east-central Palm Beach County. Packed full of hotels, historic landmarks, and stunning mansions, Palm Beach, Florida is a popular vacation destination that homes the world-famous Worth Avenue. But more than a great place to visit, residents of the area enjoy luxury living on the shores of paradise. With walkable neighborhoods and a Caribbean feel, residents of the area are fortunate to live in this urban paradise that combines modern charm with natural beauty.