Home Air Vent and Air Duct Inspections in Boca Raton, FL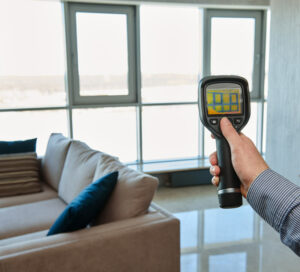 Unless you're an air quality control expert, attempting DIY home air duct inspections on your Boca Raton, FL home is not ideal. While you may be able to see visible build-up of dust and debris, DIY home air duct inspections don't give you the full picture of what's happening at a microscopic level. When it comes to home air vent inspections, it's best left to the professionals.
At Air Quality Control Environmental, Inc. we are licensed, ensured, and equipped with the technology needed to conduct in-depth and accurate air quality/ductwork inspections. From thermal imaging to moisture mapping, we identify issues with your HVAC system and create a realistic plan to improve your home's air quality. Contact us today to schedule your home air duct inspection for your Boca Raton home!
10-Point Home Air Vent Inspections in Boca Raton, Florida
When it comes to home air vent inspections, we leave no stone unturned. Understanding that your home's air quality is essential to healthy living, we carefully inspect your ductwork, including airflow efficiency, connections, and humidity levels, using state-of-the-art and accurate technology to identify issues with your system. When you hire our team of licensed professionals to conduct home air vent inspections for your Boca Raton residence, you receive an in-depth inspection of 10 important aspects of your home/HVAC system, including:
● Video duct inspection
● Thermal image inspection via FLIR camera
● Moisture mapping
● Home temperature levels
● Humidity levels
● Dew point
● Cold air returns
● Air handler cabinet
● Blower wheel, housing, and assembly
● Dryer vents
Home Air Duct Inspections for Boca Raton, FL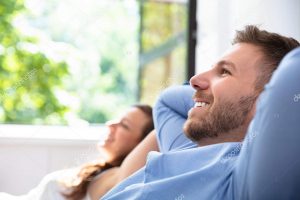 Seated in the southern part of Palm Beach County, Boca Raton, Florida is a hub of corporate headquarters. From Office Depot, ADT, Bluegreen Corporation, and more, Boca Raton lacks no job opportunities for residents that call Boca Raton home. But more than a good place to find work, Boca Raton is known as one of the best places to live in the state, packed full of shops, parks, and plenty of outdoor entertainment options for residents of all ages. Boca Raton is also a popular tourist destination, drawing in visitors with its warm sandy beaches and year-round sunny weather conditions.
At Air Quality Control Environmental, Inc. we are proud to provide home air duct inspections to Boca Raton, Florida and the surrounding areas. Following a concise 10-step process, our team of licensed specialists carefully inspect airflow, connections, and machinery to test your indoor air quality and identify weaknesses in your HVAC technology and overall air quality. Going above and beyond simple home air duct inspections, our team of Certified Air System Cleaning Specialists create a realistic plan of attack to clean your ductwork and get the air quality in your Boca Raton home back to 100%. Schedule your home air vent inspection today!