Is your AC not cooling your room properly? maybe it is because of the accumulation of dirt and Poland in the ductwork of your system. Let our professionals at Air Quality Control Environmental Inc. Take a look inside your air conditioning unit.  We are an air conditioner contractor company that has a team of experienced, and dedicated technicians were quite adept at providing quality duct cleaning services in order to keep the indoor air quality of your house safe and pure. We take great pride in being certified by various AC system cleaning specialists which allow us to provide a higher level of assurance to all our customers. For the people of Pembroke Pines, Palm Beach, Miami Beach, Sunrise, FL, Delray Beach, and Cooper City we even provide free estimates along with explaining in detail what your household exactly needs in order to maintain a cleaner and healthier living for you and along with your family members.
Below we have mentioned a few significant reasons why you should hire a professional for duct cleaning services. Take a look.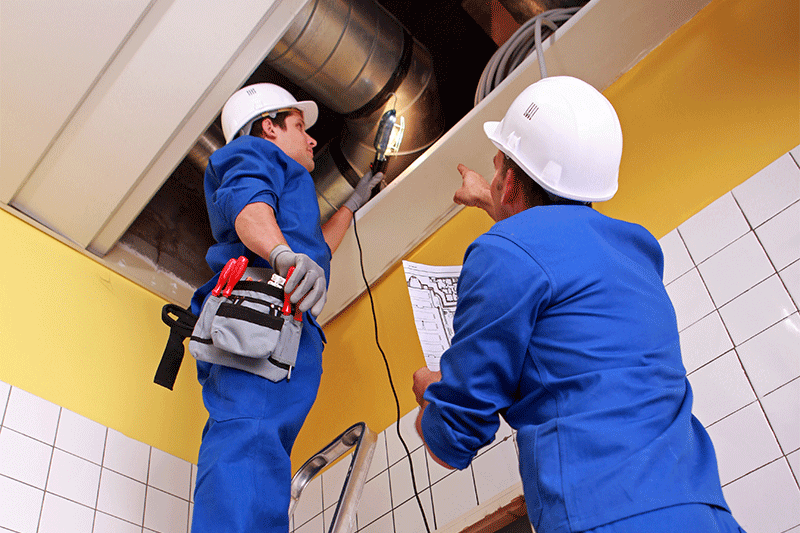 Greater system efficiency
You might think that calling for professional help will cost you more, but in the long run, you will be saving more money as with professional help you will get a detailed cleaning service of your duct works. The trained professional will remove all the accumulated Mold, debris, and clogs thus improving the operational efficiency of your unit.
Fewer safety hazards
since this professional has years of experience common knowledge and training, he will be able to unclog the various areas and clean all the dust accumulation without increasing the risk of fires and other faulty hazards. They are well equipped to extract the contaminants that are preventing your property and the lives of your family members from being endangered.
So, if you are looking for professional help to get the ductwork cleaned, you can get in touch with us.