Are you thinking of installing HVAC machines in your house? Nowadays, winters and summers both experience extreme climates which means that you will get biting cold during winter and scorching heat during summer. To combat such unpredictable weather, you will require external heating and cooling systems. To make your HVAC systems function better, you will also need good-quality air ducts. These will ensure that you get a clean and pure supply of air through your heating and cooling devices. That is why first you need to hire a company for your air duct installation. We, at Air Quality Control Environmental, Inc., can be the right solution for you. We are one of the most experienced and reliable companies which have been in this business for a long time now. We can provide you with all kinds of services, starting with air duct cleaning, air duct sealing, and dryer vent cleaning to even air quality control as well as odor removal services, etc. We are known for our highly professional, experienced, and knowledgeable professionals who can help you with all such services along with our customer-oriented approach. So, if you are based in areas like Boca Raton, Coral Springs, Deerfield Beach, Fort Lauderdale, or Parkland, then you can rely on us.
Here, we have put together a few reasons why you should hire a professional for your air duct installation. Take a look.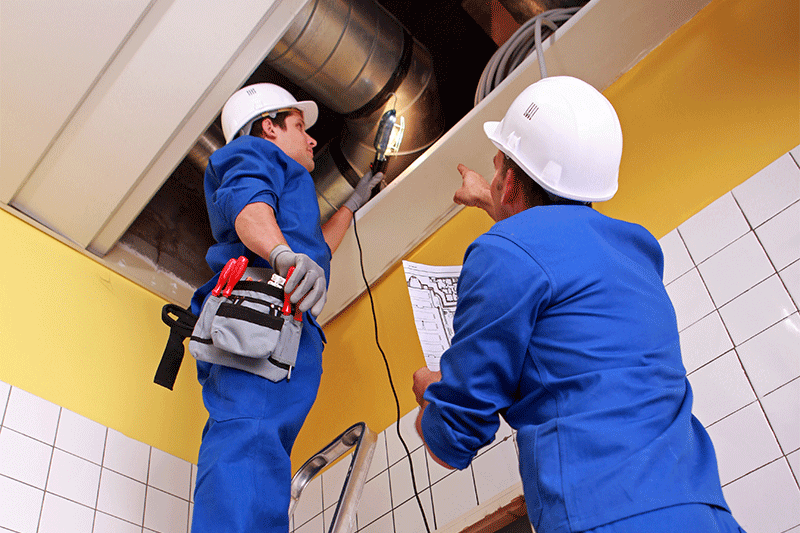 Knowledge and expertise
professionals have received formal training and knowledge in how to install the air ducts. That is why they will have more grass over this field than others. If you are looking for a sound service, you have to go to someone who has the right kind of knowledge or expertise in carrying out such installation services.
Money-saving
Another reason why you should go for a professional is that they can help you save your money. When you go for amateurs, they do not carry out the work properly for which you might have to hire somewhere again. Your air ducts might also be destroyed by them as they are completely new in this field. For this, you will have to replace the air ducts completely. Instead of paying for something twice or the air duct replacement, you should go for a professional service from the beginning.
So, if you are interested in choosing us, contact us today.