Do you have external heating and cooling systems at home? The sort of extreme temperatures that we have to face these days has increased the level of discomfort in our homes as well as offices. We are left with no option than to invest in external HVAC systems. But it is not just enough to invest in the right model for your heater or air conditioner. You will also have to ensure that you hire a professional for the HVAC cleaning services. We, at Air Quality Control Environmental, Inc., can be the right choice for you. We are an established and reliable company with more than 30 years in this field. We can provide you with a wide variety of services, right from air duct cleaning, air duct sealing, and dryer duct cleaning to even order removal, air quality testing and purification services. We are known for our great features, efficient and professional services, along with our at most dedication for all our clients. So, if you belong to areas such as, Sunrise, Boca Raton, Parkland, Fort Lauderdale, or Coral Springs, then you can choose us.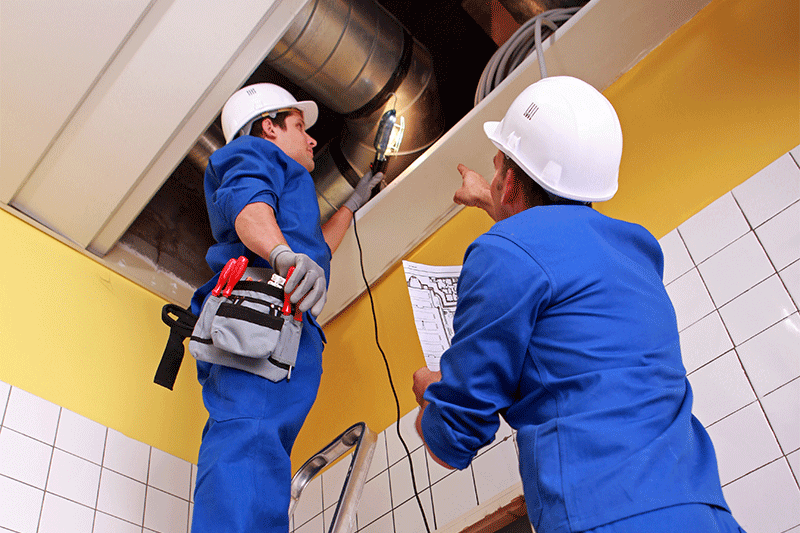 Here, we have put together a few questions to ask a company offering you HVAC cleaning services. Take a look. 
Do you have smart and well trained professionals to carry out the cleaning service?

 
You should realize that the cleaning service will be provided by the professionals of the company. That is why it is important that you make sure that the company you are hiring has qualified and well trained professionals in this regard. Ask them about the background information of the professionals will for hiring. 
2. Do you offer free quotes? 
If you can get estimated rates for the price of the cleaning services, it will be easier for you to understand if the company is suitable for your budget or not. That is why you should ask for free quotes from the company and match it with your budget. If required, you can also compare these quotes with others and then take a decision. 
So, if you are interested in choosing us, contact us today.