Do you have a fireplace at home? You need to have a fireplace at home in order to feel warmth on biting cold nights. Hence, it is extremely convenient to have such a thing at home. But what is important is to take care of the fireplace and maintain it. Or else, there is a chance of a fire hazard. You should take special care in cleaning your dryer ducts. Hire professionals to clean the dryer ducts and vents which might be filled with smoke or soot. On the other hand, the dryer duct will also become more efficient if you maintain it well, thereby also becoming more durable. It will also cut down your energy bills and help save energy resources. We, at Air Quality Control Environmental, Inc. can help. We have efficient and committed professionals who can offer an amazing dryer duct cleaning service. We are an experienced company with the reputation of being a preferred choice among areas like Jupiter FL, Palm Beach Gardens, Palm City, Pompano Beach, Stuart FL, and Wellington. So, if you also need to clean your dryer ducts, then you can rely on us.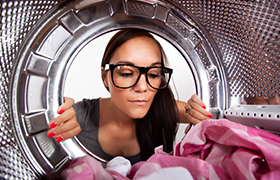 Here, we have enlisted a few questions to ask a company offering you dryer duct cleaning service. Take a look. 
Do you have advanced tools and equipment that will effectively clean the dryer ducts?
It is important to know whether the company you have chosen actually has the required resources to carry out the cleaning procedure of the dryer ducts before you hire them. So, ask if the machines or tools are of the advanced quality and can ensure proper cleaning.
How much do you charge for your services?
You might have a budget in mind and should ensure the charges for these services are feasible for your pockets. So, you should ask the company to provide you with estimates.
After asking such questions, if you think, we can be the right choice for you, then contact us today.