If you own an HVAC system or have a ventilating system at home, then you must understand its importance. It is a primary source which provides you with a healthy life and makes sure that you live comfortably without any uneasiness. Therefore, it is your responsibility to take care of the machines. One of the key components of these systems which plays a crucial role in its performance and efficiency is the dryer duct. You must make sure that the dryer ducts are clean and unclogged at all times. We, at Air Quality Control Environment Inc., can be the right choice for you. We are a team of expert technicians who can carry out a remarkable dryer duct cleaning service. We know how to deal with the stubborn pile of dust, allergens, and debris, leaving your ducts clean and your surroundings healthier. With our top-level service and affordable rates, we have become one of the preferred air duct cleaning services in areas such as Deerfield Beach, Highland Beach, Jupiter FL, Palm Beach, Palm Beach Gardens, and Palm City.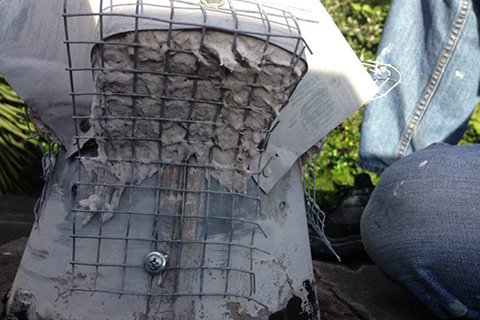 Here, we have put together a few easy ways in which you can find a good dryer duct cleaning service near you. Take a look.
Ask for Referrals
It is wise to look for a dryer duct cleaning service which is referred to you by someone who has already used the service from the said company and benefitted from it. You should take recommendations from people around you in your circle. Never make a random choice when it comes to such services.
With the internet, it has become possible to practically find anything on earth. All you have to do is a little research online and you will get everything you are looking for. Go through the customer feedback and online ratings to be sure about the right company regarding the dryer duct cleaning.
So, after knowing about these ways, if you feel we are a good choice for you, quickly contact us now.