Air ducts are extremely important these days. keeping your environment clean and ensuring that you breathe in a clean supply of air is essential for your health and to do so, you will also require a good air duct. Sometimes, due to regular wear and tear, you might notice certain kinds of damages to your air ducts. In such a scenario, you should try to repair or get a complete air duct replacement done. We, at Air Quality Control Environmental, Inc., can be the right solution for you. We are one of the most established and reliable companies which have been in this business for a long time now. We can provide you with a wide variety of services, which include air duct cleaning, air duct sealing, and dryer vent cleaning to even air quality control, odor removal, and so on. We are known for our highly efficient and professional approach along with our creative expertise when it comes to such services. So, if you are from Boca Raton, Coral Springs, Deerfield Beach, Fort Lauderdale, or Parkland, then you can opt for us.
Here, we have put together a few factors to keep in mind while hiring an air duct replacement service. Take a look.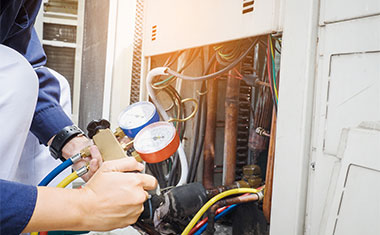 First of all, you have to ensure that the company is choosing enjoys a good reputation in the market. To understand this, you have to go through the client reviews and ratings first. This will also help you get an idea of the kind of replacement service you can expect from them.
You have to also consider your budget while hiring this kind of service. If you get to know about the charges in advance, it will be easier for you to calculate your budget and see if it is affordable for you or not. If needed, you can also compare these codes with others to choose the one that seems most reasonable for you.
So, if you are interested in choosing us, contact us today.